OFFICIAL SITES



KELLI'S NEW OFFICIAL WEBSITE. Absolutely stunning site, produced and written by Kelli herself. Including a superbly detailed biography, and dozens of never seen before photos.
You can sign up to be emailed with the latest Kelli Ali info, buy all her CDs, chat with fans worldwide at the new forum, and even help to promote Kelli around the world.
CHECK IT OUT NOW!!!!!!!


The NEW website of Kelli's record label. You can buy all of Kelli's CDs and records from their shop, and sign up to get the latest info on her new releases by email.


OTHER FAN SITES





THE place to contact other Kelli Ali fans, exchange info, or just chat. There are also monthly competitions, & giveaways.




The FIRST EVER UK based Kelli Ali fansite online. Great site, there's also a forum to talk about Kelli.


THE POLISH FANSITE. An EXCELENT new site, very professional design with lots of info, and features.





A FANTASTIC new forum devoted to Kelli. Discuss Kelli's music with other fans around the world.
UNOFFICIAL KELLI ALI NEWS

THE VERY FIRST, Kelli Ali fan site on the net. Superb site, with a ton of info on the Tigermouth album.







MISC SITES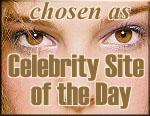 For 26th October 2003